The Neutral Air Partner organization was founded recently in Hong Kong, which is home to the world's largest cargo airport. The Network wants to inject a greater degree of advanced air cargo expertise into the logistics industry. It has taken off with a "cargo of greater ambition" in its holds!!
Neutral Air Partner was founded by a group of air cargo entrepreneurs sharing the common goal of creating an innovative platform of air cargo specialists to service the logistics industry.
It aims to build competitive advantages through tailor made air cargo community tools, and by setting new standards of excellence for the air cargo business.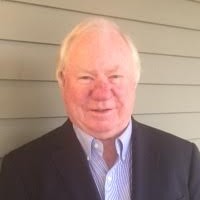 Peter Whitfield, Chairman of Neutral Air Partner network knows that "anyone who wants to expand their global reach within the transport industry today, joins a logistics network, but often many of these are not as useful as they could be on account of their very general approach. In addition the member's industry experience, business specialization, and financial situation is not always assessed either."
Whitfield is an industry veteran with over 50 years' experience in the airfreight wholesale & consolidation business in Asia Pacific & Americas, believes that : "the airfreight segment needs a platform of exclusive and advanced air cargo experts and suppliers. It needs collaborative tools and innovative IT solutions together with the right mechanisms for financial protection."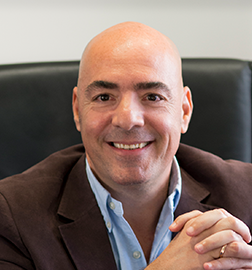 Christos Spyrou, CEO and founder of Neutral Air Partner says "Our ambition is to become the world's most powerful grouping of leading and independent air cargo architects, we accommodate the future needs of air cargo professionals and of those general freight & logistics providers, who are aiming to take their air cargo business to the next level .Our members are by invite only, and are defined and filtered by specialization and airline, trade lane, commodity expertise. Those invited have a commanding local presence, a proven track record in air cargo operations and will have been visited and screened for their services quality and financial status."
Spyrou, a professional with 25 years' experience in advanced airfreight consolidation management and logistics networks in four continents adds
We are offering a large range and scale of benefits that no other group does, our members can explore endless partnering opportunities with like – minded experts and enjoy strategic volume incentives and blocked space agreements with airlines, integrators, and suppliers.
They will acquire extensive knowledge from industry's engineers, improve their risk profile through our financial protection and netting systems, and will have access to innovative cargo community tools, rate engines & E-AWB solutions tailor made for the needs of air cargo professionals. "
Spyrou has launched an offensive leading up to the Air Cargo Summit www.AirCargoSummit.com that is taking place in Shanghai on the 12th to 14th June, as well as an exhibitor to Air Cargo China 14-16 June.
As a representative of the only network that focuses on advanced airfreight he believes that Neutral offers to the air cargo supply chain – from air cargo consolidators to master loaders, from GSAs to wholesalers, from charter brokers to express service firms and to vertical and commodity experts, – advantages that a more general logistics network cannot provide.
After China's stop over, the network will present it's self in Abu Dhabi UAE on 25-28 Sep 2016 where over one hundred independent air cargo providers are due to meet for the first time at the 1st Neutral Air Partner Global Meeting. 2016. calendar available at Calendar page.
Paul Woolley, Head of Aviation & Airline cargo management for Neutral Air Partner, with an extensive 35 years career in air cargo management in Asia Pacific says:
We are not just a network facilitator, one of our prime objectives is to engage Airlines, GSAs, Express wholesalers, charter brokers & carriers, to take an active role within our group.
That could be either by negotiating global volume incentives agreements for our members, BSA or CPA & EQ agreements, virtual airline and interline deals, as well by designing and implementing strategic line hauls for express service firms with in our platform.
Our air cargo community tools are customized exclusively to the needs of our partners, enabling them to empower performance, optimize results, and to promote their core products and services to the international logistics community.
Woolley, who is based in Shanghai for over 15 years, also states: We have started our marketing campaign from Asia , and that is due to it's unique air freight procurement model that is way different than the western world , – there are hundreds of air cargo players at each airport in Asia being specialized at a few airlines and selected trade lanes , and they operate as neutral BSA consolidators and Sub GSAs to the trade – so called " master co-loaders" That allows our concept to be better understood and appreciated, and we are seeing a significal number of local airfreight heroes in Asia who wish to join us as founding partners.