Logistics networks inspire a lot of discussion and participation over the years. However, there is an overall view that the industry is overcrowded by networks with very generic characteristics, and with members not screened for their financial status, industry expertise and precise scope of business and specialization.
The air cargo industry requires a network of exclusive air cargo experts and vendors to the trade, all defined by industry expertise, scope of business, as well as trade lane, commodity and airline specialization.
It also requires air cargo community tools and innovative IT solutions along with proper financial protection systems.
Neutral Air Partner is the only air cargo focused network, and we are offering the benefits to our partners that no other group does.
We accommodate the needs of air cargo professionals, and of those general freight and logistics companies, who are aiming to take their air cargo business to the next level through a unique global network of vendors and experts to the trade.
If you are an air cargo specialist, master loader or consolidator, GSA or charter broker, time-critical or express operator or an independent provider of general transport, freight handling, express and logistics, you will become part of the most powerful grouping of leading and independent, neutral air cargo architects and professionals to the trade.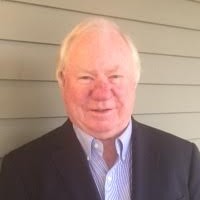 About Peter
Peter has had a career spanning 50 years in the international freight forwarding and logistics industry and is now spending the majority of his time providing advice and support to various organizations through his consulting company based in Atlanta GA. He was the former Chairman and Chief Executive Officer of Universal Air Cargo Pty Ltd., (sold to AMI- Air Menzies, 2008) an international wholesale air cargo company that had operations in the United States, Asia, Australia and New Zealand.